I think every little girl needs an apron. My girls love to sit up to the table and help me cook whatever it is. Plus, the look on their faces when they are the ones that get to help me make whatever it is for dinner that night is priceless. Not to mention the bonding time and learning that occurs while spending this little slice of time together.
Its the best.
Seriously.
The Best!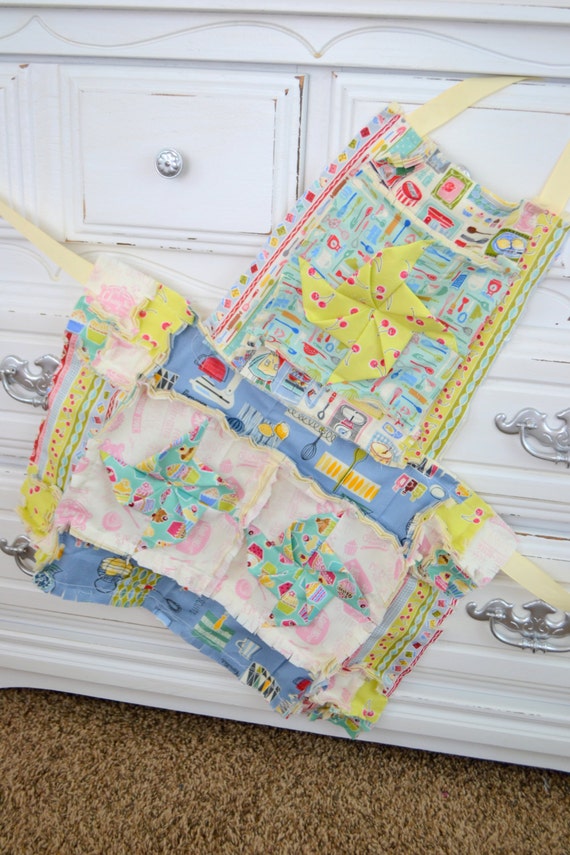 I love how this little pattern turned out. It is so much fun! It has cute little 3-d pinwheels in the squares and ragged raw edges everywhere else!
Couldn't go wrong with this one. It would be a great pattern to make any little girl an apron with!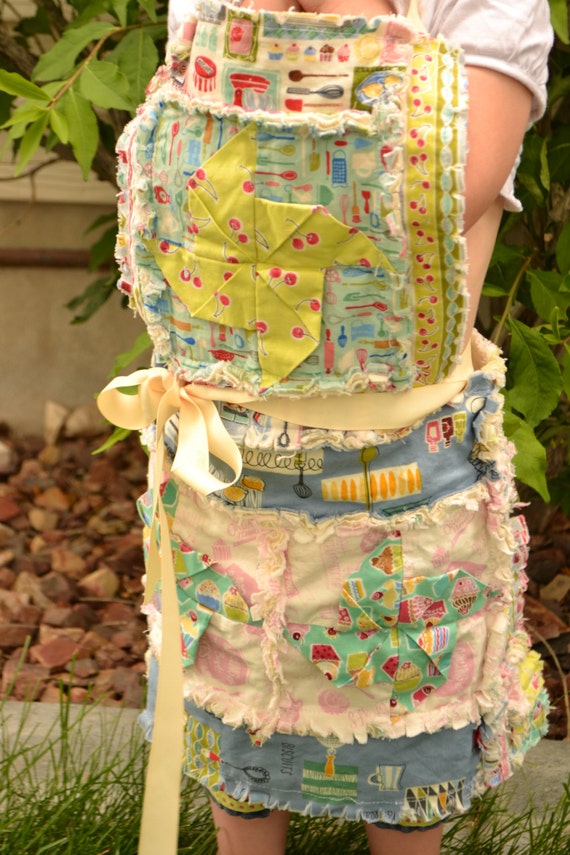 Follow A Vision to Remember: