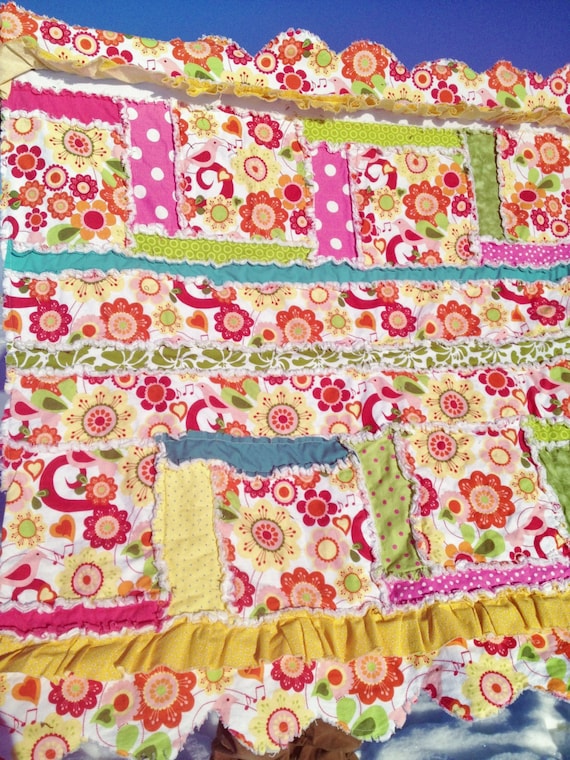 Newly listed in the shop
. A rag quilt with ruffles and scallops in lime green, hot pink, and turquoise. The quilt is ready to be shipped.
I think my absolute favorite part of this quilt are the scallops at the top and the bottom of the quilt.
ps...do you see my husband behind the quilt? He was a good sport and stood outside to hold a couple quilts while I snapped pictures!