I finally was able to get the
newest pattern
done! Its made up of triangles and diamonds. I just love the way it turned out!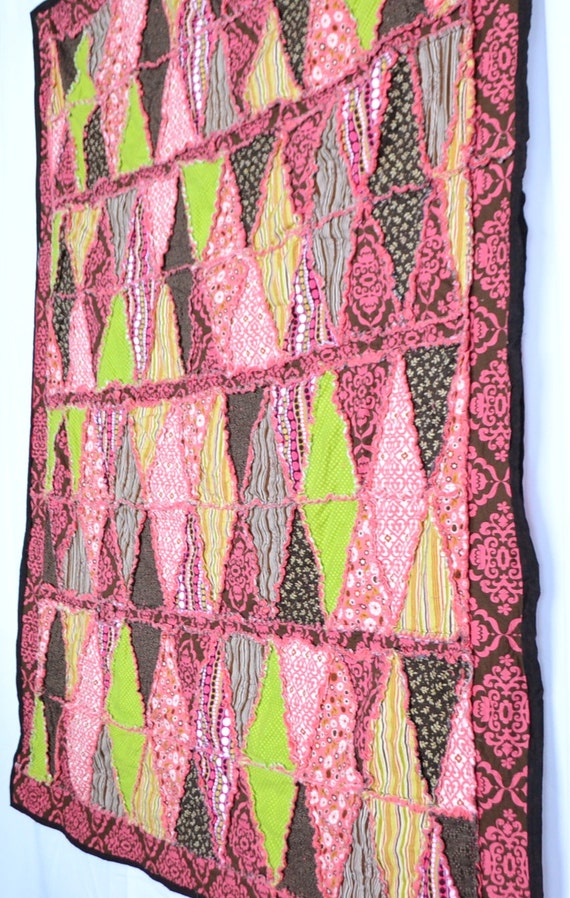 I just love the borders. This particular quilt I decided to quilt and bind. It has the dreamiest watermelon minky on the back. In each of the brown triangles I quilted a little flower. Then for the border I did a free hand scrolly design.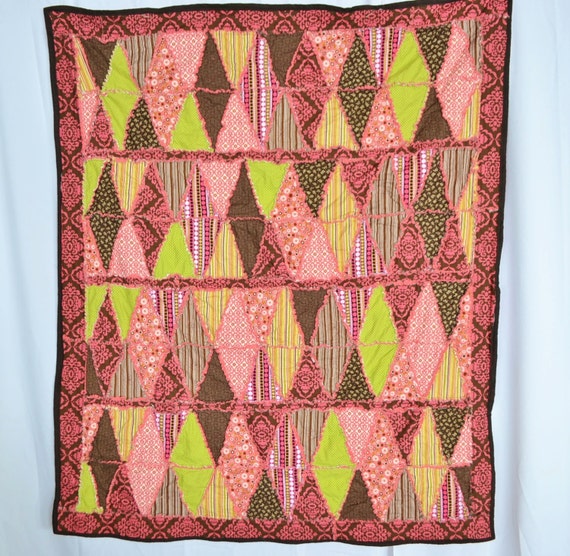 I also made a monochromatic version of the
triangles and diamonds
. I LOVE it. I am not normally a fan of purple but this quilt turned out really fun!
Of course the purple chevron boarder helps!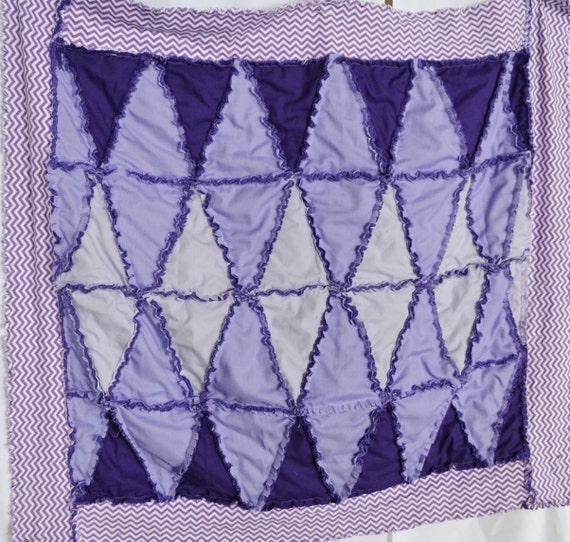 Quilt pattern available on
A Vision to Remember
Pink, Brown, Green Quilt in Riley Blake Indian Summer, Enchanted Forest, and Fiona Fabric
Purple Monochromatic with Purple Chevron Boarder Rag Quilt Ready to Ship