I just adore this pattern of the Pencil and Notebook Case. It was one of the first ones that I had ever written. It is the perfect pattern for a child to learn to sew with a little supervision.
My daughter found my pencil and notebook case pattern that I wrote a couple years ago. She immediately wanted me to teach her how to make it.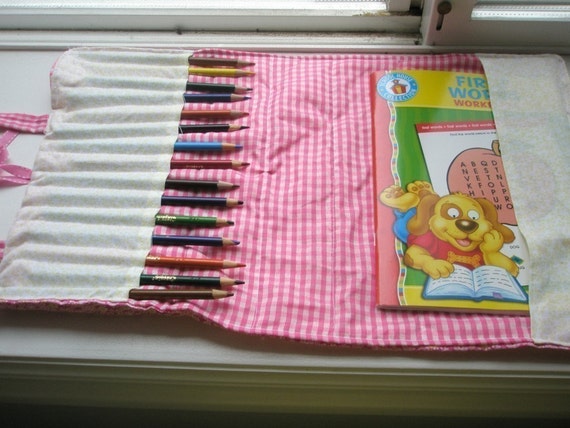 You can purchase the download version
HERE
or the shipped version
HERE
Instead I told her to read the pattern, and let me know where she wanted/needed help.
This is the finished product. I just purchased an embroidery machine and we embroidered her name on the front of it. She was able to sew all the appliqued flowers onto it, we even added a few more onto the back. She sewed most of it together. I only topstitched around the outside, and did the pencil spaces.
To say that she is in love is an understatement. Sorry for the blurry pictures, this was right before church, and the lighting in our house was pitiful...
Fabrics can be found at: