Disclosure: This post is sponsored by Smartsilk. I received a free sample of the product for the purpose of this review. All opinions are my own.
I had a customer request a modification to one of my most popular quilt designs. She wanted a full size ruffle flower rag quilt with 2 pillow shams. I was beyond excited to make this set for her. It has been a quilt that I have been wanting to make into a larger version, but without having a customer wanting it, it never got done.
I am so glad that I finally was able to make one. I absolutely love how it turned out.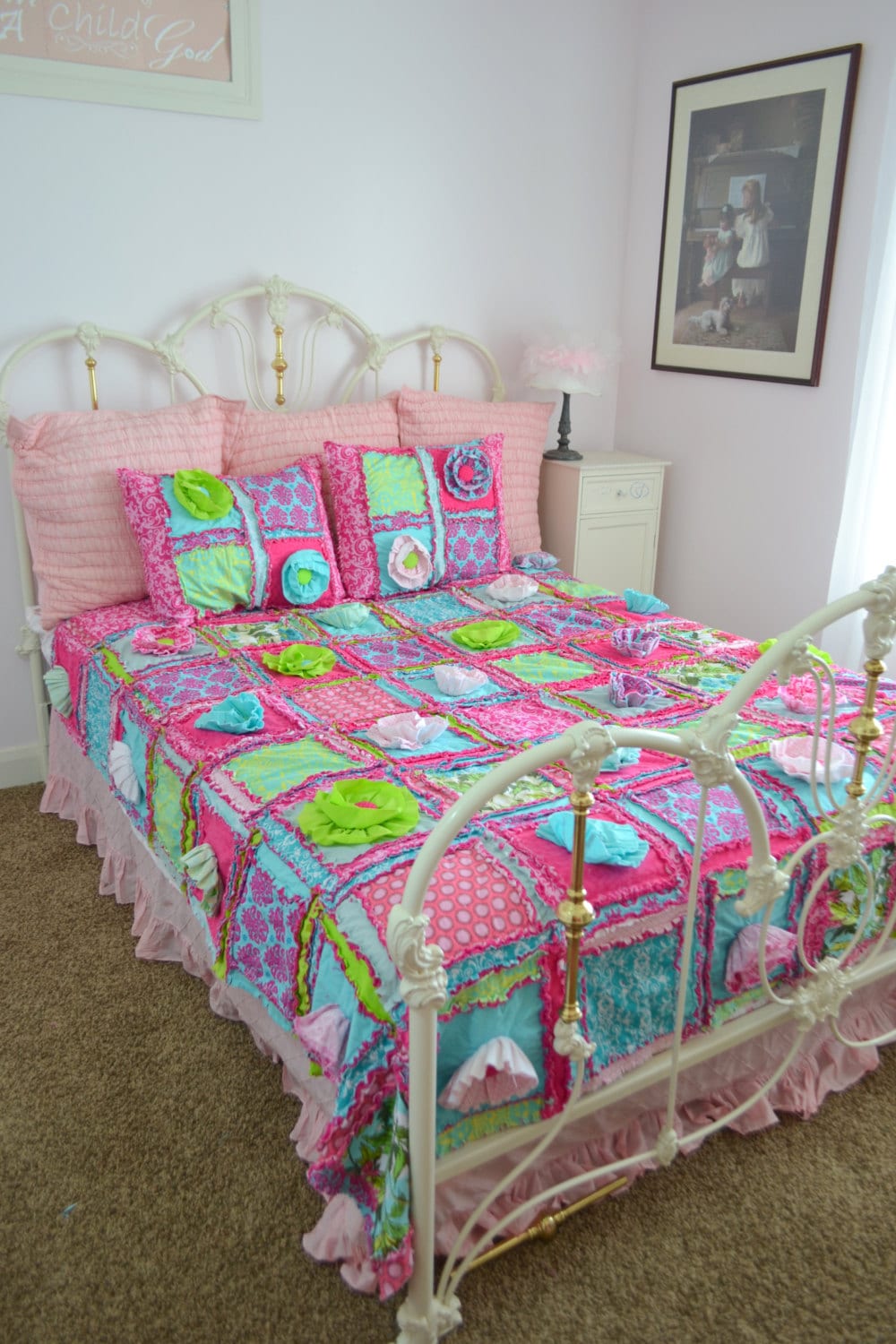 Don't mind that the quilt looks a little small on the bed. I don't have a full size bed at my disposal so the next best thing was my daughters queen size bed.
Smartsilk pillow
. I love how fluffy this pillow is. It seriously reminds me of a down pillow. Plus, its divine to sleep on!
HERE
HERE
For more information on the pillow form that I used please check out their
twitter page
or
facebook page