I am in love with these owl quilts! I think my favorite would have to be the o
range, pink, green, and turquoise one
!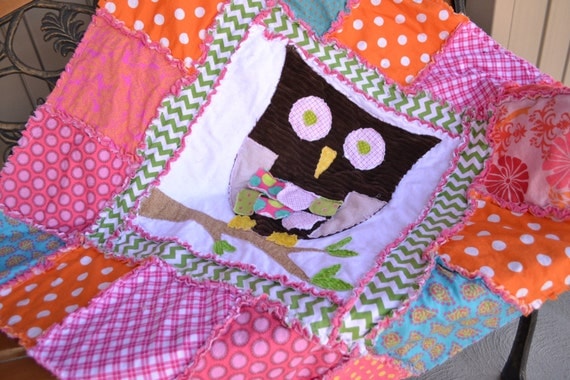 Isn't it cute!
The other girl one is just as cute!
I love the soft minky owl
.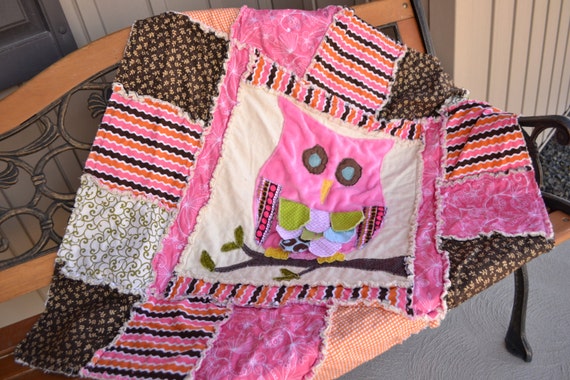 Of course I had to do another boy owl quilt. This time I did it in
green, brown, and turquoise
. Again, with a soft minky owl and 3-d scallop feathers.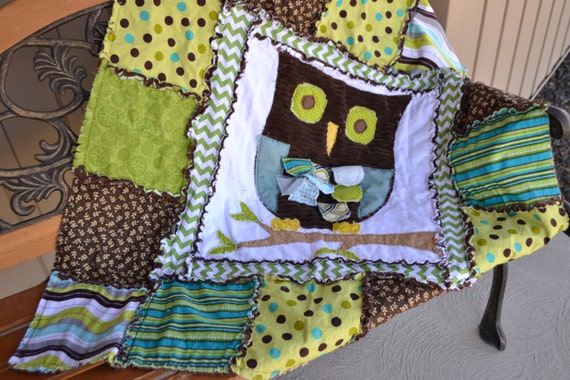 If you would prefer to make your own...you can go to
HERE
. But please remember to share a picture with me! I love to see how different people make the same quilt pattern their own.